About Us
SingleMuslimVIP is an exclusive matchmaking service for Muslims seeking to complete their faith through marriage. Designed by the award winning, globally renowned SingleMuslim team, our bespoke VIP packages are brought to you from world leading matchmaking experts and are designed to unlock your potential and success in looking for your perfect companion.
Marriage is a bond that transcends the world we live in, a sacred trust written in the heavens. We want to help you find the right person to begin this blessed journey with. By helping you understand yourself, understand what you are looking for and coaching you through the journey Our years of experience and expertise underpinned by our ethos, values and Islamic principles will guarantee you a service like no other in true VIP style.
We are a truly unique matchmaking agency because we understand you are unique. We're passionate about listening and we know that success in this quest starts with a foundation of unshakable trust and impeccable professionalism.
See our services
Since 1999 I've helped a quarter of a million Muslims find love and marriage through SingleMuslim.com. Yet, I think about the people we could have helped if we did something more than just provide an app.
I've been inundated with requests to help people on a personal basis, so I've started the world's leading Muslim matchmaking team, led personally by me. My matchmakers, like me, are passionate about helping Muslims find love and understand the generational issues of what single Muslims are looking for.
We share your values and our VIP service is professional, personalised, premium and private. If you want less swiping and more of a human touch, maybe it's time to become one of our VIPs?
P.S. SingleMuslimVIP is also a perfect gift for your single family member or friend.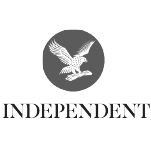 The Royal Matchmaker
'As a royal matchmaker, I'm thrilled Harry and Meghan are prioritising their marriage. I've worked as a matchmaker for some of the world's wealthiest families for twenty years. I'm all too familiar with how difficult "mixed class" marriages can be, even when royalty isn't involved.'
Read on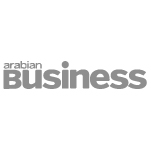 THE WORLD'S BEST MATCHMAKER
'Meet the man who played cupid for 100,000 Muslim marriages. Adeem Younis, founder of SingleMuslim, who has built up the UK's largest faith-based matchmaking app and is the man behind the exclusive new SingleMuslimVIP matchmaking service.'
Read on
'They are a clothing for you and you too are a clothing for them.'
SURAH AL BAQARAH 2:187
Our Amazing VIP Team
We have the best team of dedicated VIP Matchmakers working exclusively for you, bringing together 20 years of pioneering experience in Muslim matchmaking.
Aliza Razak
Image Consultant
Nadia Hussein
Image Consultant
Meet our team
Get Your
Free

Consultation
Our VIP Matchmakers are here for further information or to schedule a chat. Drop us a message and let's get you started on your VIP matchmaking journey.